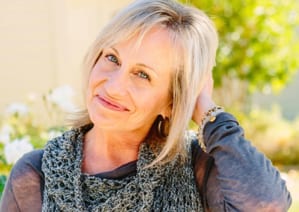 by Heather Steer, CDFA®, CDC®
After receiving her BA in Communications, Sara spent her early adult life working at some of America's most prestigious advertising agencies in New York and Los Angeles. Here, she helped world-renowned corporate clients to understand their most important assets, and to use them to help their businesses flourish. While this high profile career is what many dream about, Sara found herself deeply unsatisfied and pained, yearning for something else. Sara's heart was calling her to follow a different path and to own her unique assets – the gift of healing she had recently discovered. So, Sara left the corporate world and immersed herself in learning how to heal anguish and pain in the souls of others.
Today, Sara is a gifted intuitive healer, divorce mentor, life coach for women who decide to leave negative stories behind them and chart a new course to all that is possible. For more than 15 years now, Sara has helped women achieve life-changing results from her transformative personal sessions, VP experiences, book, workshops and mentoring programs. Sara credits part of her success with clients to her own journey of discovery. Her leap of faith to follow a calling, and release herself from a painful life allowed Sara to uncover her own truth and light. Sara is grateful that the discovery of her own power has helped ignite and brighten the lives of countless other women.
As well as Sara being highly intuitive and with a deep spiritual connection, she has extensive training in healing and self development programs including Advanced DNA Theta Healing, Reiki, Conscious Language, the Mastery Programs at Robbins' Institute. All of these supplement her compassionate and customized approach to serving her clients.
To contact Sara Loos directly:
1-800-257-4754
info@saraloos.com
www.saraloos.com